Arnold, Missouri is the largest city in all of Jefferson County with a population of nearly 21,000. While it is a large city relative to the rest of its county, Arnold still manages to maintain a quiet and relaxing atmosphere throughout most of the year. The people of Arnold are rather laid back and they take great pride in their traditions. It is home to Metal Container Corp which is the largest can manufacturing facility in the company. While you are in Arnold, you are sure to work up an appetite or need to grab a drink, so here are some of our favorite restaurants and bars in all of Arnold.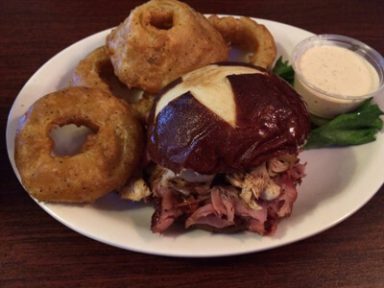 The Local House Restaurant & Bar
3942-46 Jeffco Blvd, Arnold, MO 63010
The Local House Restaurant & Bar is one of the most beloved places in all of Arnold, by far. It is a great place to meet up with friends looking to enjoy some delicious, expertly crafted food, or are trying to enjoy some fine drinks. You will at first be delighted at how attentive and friendly the staff are. You will be greeted from the minute you walk through the door, and they will seat you, whether you want a booth, a table, a bar seat, or a seat on their beautiful outside patio. There are all sorts of delicious meals for you to try at The Local House. If you head in then we suggest you get started with the Sampler appetizer which comes with fried pickle chips, chicken strips, and their signature onion rings with a side of their delicious chipotle ranch. If you're there with your family then you absolutely must try the Hot Club Artisan Pizza. But if you're there on your own then you can't go wrong with the French Dip Sandwich.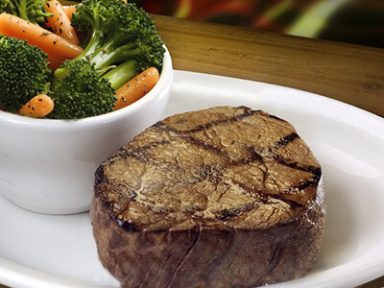 Texas Roadhouse
806 Arnold Commons Dr, Arnold, MO 63010
The folks over at Texas Roadhouse are absolutely fantastic. They pride themselves on providing everyone who walks through the door with amazing food and absolutely unprecedented service. They have delicious signature menu items that include items such as hand battered chicken critters, delicious chicken dishes, tons of different kinds of seafood, juicy steaks, fall-off-the-bone ribs that are absolutely amazing, and fantastic appetizers and sides. You can also enjoy a great ice cold beer with some fresh baked bread. All of their steaks are hand-cut in-house every day so you can ensure that the meal that you are eating is fresh and absolutely delicious. Make sure to also check out their daily specials which are sure to impress. In addition to all of this you are sure to enjoy their fantastic and friendly service which reflects the great hospitality of the residents of Arnold.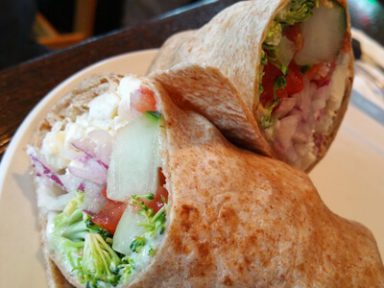 Syberg's Arnold
249 Arnold Crossroads Ctr, Arnold, MO 63010
Syberg's on 249 Arnold Crossroads Center is a fantastic restaurant that is everything that you are looking for a restaurant all in one. They have amazing chicken wings, crispy and delicious pizza, and even absolutely remarkable shark bites! They pride themselves on having an awesome happy hour as well as daily beer & cocktail drink specials that are sure to keep you heading back. You will love their great big dining room that is decorated with TVs throughout it so you can enjoy all of the best games while relaxing and enjoying your meal and drinks. If you head into Syberg's then we strongly suggest you get started with the Homemade Onion Rings or the Cajun Shrimp. You then either must try the Southwest Ranch Pizza or the Lobster Mac & Cheese depending on what mood you are in at the time.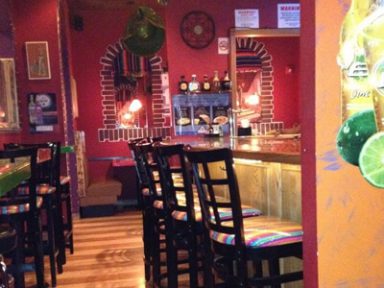 Las Fuentes
2198 Michigan Ave, Arnold, MO 63010
Las Fuentes is a fantastic, delicious, family owned and operated authentic Mexican restaurant which opened its doors about 12 years ago. The folks that work there are extremely talented and experienced and have been in the business for a very long time. You can be guaranteed that they will know exactly how to best satisfy you. There is no doubt about that. They are highly committed to providing you and every other guest that walks through the door with the highest standards of quality by serving the freshest, most delicious Mexican food that tastes fresh out of Northern Mexico herself. They provide it all with fantastic service in a clean and unbelievably friendly environment. They provide many signature plates that are directly from South of the Border. You will love all of the authentic flavors that they provide.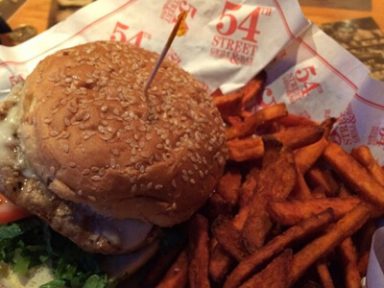 54th Street
2236 Michigan Ave, Arnold, MO 63010
A fantastic, casual neighborhood grill and bar, providing an unforgettable selection of lasting food and spirits at prices that are beyond reasonable. The food that they offer is great for both lunch and dinner, and you will be sure to be satisfied. At first you will be delighted by the retro feel of the environment. They are extremely comfortable and relaxed at 54th, and the service strongly reflects that atmosphere. You will feel right at home while perusing their delicious variety of menu items from delicious juicy steaks, slow-cooked baby back ribs, salads, sandwiches, burgers, and dips such as their famous "Mile High" burgers and their "Gringo" dip. No matter what your tastes are, you are sure to be blown away with delight. This restaurant is the perfect place for you to get together with friends, or even have a nice family meal!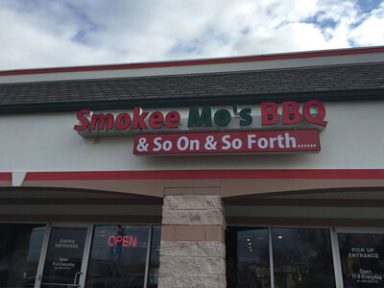 Smokee Mo's BBQ
606 Jeffco Blvd, Arnold, MO 63010
If you're looking for a place to grab some absolutely delicious BBQ while enjoying a fantastic environment, then you need to head over to Smokee Mo's BBQ on Jeffco Boulevard. The food at Smokee Mo's is absolutely incredible. They are a relatively brand new restaurant and they are already causing waves in the community of Arnold. Every single person who has tried out Smokee Mo's absolutely swears by it. Their sides are all homemade and they have woken up bright and early to begin slow cooking the meats so you can be sure that nothing has been reheated, and instead is remarkably fresh. The ribs are amazing. The meat will literally fall off of the bone when you eat them. You don't even need sauce at all to flavor any of the meats. If you still have room after your meal then we suggest you grab some dessert -- our favorite being the Blue Owl. On top of this place having amazing food, they have remarkable customer service. They will treat you great throughout your entire time there.