Creve Coeur, Missouri is a city that is located in Greater St. Louis, with an ample population of about 17,800 similar to the Dade County Service Area. It is home to the headquarters of Monsanto. It is also proudly the home of Missouri Baptist University. While you are in Creve Coeur, there are tons of really coolk things such as the seven parks that span 95 acres of the city such as playgrounds, talking trails, tennis courts, golf courses, ice arenas, and so on. While you are in Creve Coeur, you are sure to work up an appetite or need to grab a drink. So here are some of our favorite restaurants and bars in Creve Coeur.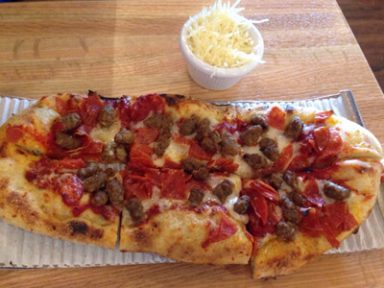 Crushed Red
11635 Olive Blvd, Creve Coeur, MO 63141
Crushed Red is one of the most beloved restaurants in all of Creve Coeur. They strongly believe in food that is served quickly should maintain a delicious quality. It should not sacrifice quality for being made in a timely fashion. They only believe in employing chefs that have enough experience to create and provide the highest quality of foods with artisan knowledge. They also make plenty of chopped to order salads that are absolutely delicious and crisp, and pizzas that are hand made. In addition to them making amazing food, they have remarkable service and a fantastic atmosphere. If that's not enough for you, then perhaps you will be impressed by how fantastic their policies are on reducing waste. Crushed Red might as well be called "Go Green" because they really believe in saving the environment with their policies!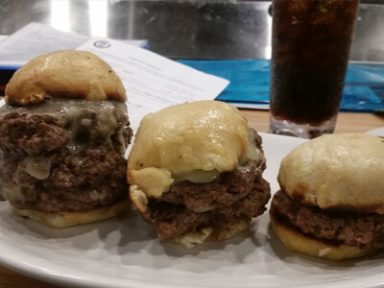 Edgewild Bistro & Tap
12316 Olive St Rd, Creve Coeur, MO 63141
With over 70 beers and 20 on top, you can be sure that they have something that you will like at Edgewild Bistro & Tap. They specialize in creative, international selections as well as selections from local microbreweries and microbreweries from around the country. You can also count on their full bar where the bartenders have a great knowledge of all of the drinks that you could possibly want. They also have a fantastic selection of wines that are sure to get you going! If you want more than drinks, then they also have a fantastic selection of food such as sandwiches, salads, pizzas, and entrees that have incorporated beer into their sauces and marinades. It doesn't get much better than that! You will love your meal and drinks at Edgewild, without a doubt!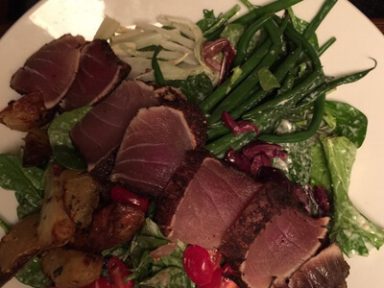 Bristol Seafood Grill
11801 Olive Blvd, Creve Coeur, MO 63141
Offering the area's absolutely freshest seafood around, Bristol Seafood Grill is the best place to grab Seafood absolutely anywhere in the Creve Coeur area. In addition to delicious, fresh caught and never frozen seafood, they also serve prime steaks, wines, and more. They work exclusively with hand picked fishermen, ranchers, and artisan producers in order to make dishes that will blow away all of your senses. From the minute you see them, smell them, and feel them, you won't be able to wait to try them! They use only the freshest of ingredients at Bristol Seafood Grill. On top of how fantastic their food is, you will love their absolutely flawless service inside of an atmosphere that is classic and upscale at the same time. Don't forget to check out their happy hour which features cocktails, appetizers, signature martinis, and lobster specials all at extremely reasonable prices!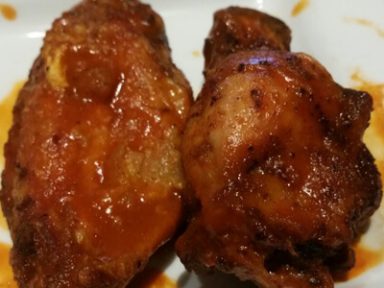 Granite City Food & Brewery
11411 Olive Blvd, Creve Coeur, MO 63141
Nationally renowned and award winning Brewery Granite City is one of the most prestigious places to eat and drink in all of Creve Couer. They have a clear and defined passion for creating menu items that are fresh and made completely from scratch, and they also have a patented process for brewing their beers, that has been certified for being extremely effective, and not to mention absolutely delicious! The restaurant's interior is casual and polished, and you will love their on-site brewery. Being able to see the huge kegs adds so much to the atmosphere. They also have a fantastic menu that is crafted in an open kitchen. Their brews such as The Duke, the Bennie, the Northern, and The Stout, are all to die for. You can also bring home some of their brews in a growler, so you can have some of their fantastic drinks in the comfort of your own home!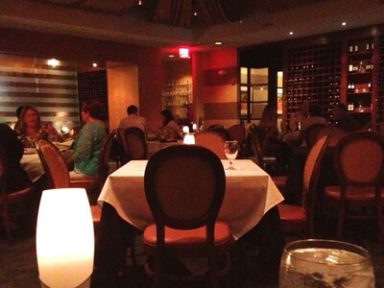 Il Bel Lago
11631 Olive Blvd, Saint Louis, MO 63141
After over 30 years of excellent experience, the founders of Il Bel Lago opened the restaurant's fantastic doors and never looked back. They brought some amazing tastes to the Creve Couer area, and the residents of the area could not be happier. They constantly deliver a remarkable product in an atmosphere that can only be described as relaxing, and yet upscale and luxurious. Their service is very friendly and hospitable. They will seamless work a conversation into taking your order, while also recommending something that you are sure to love with all of your heart. Whether you're looking to enjoy a lunch, dinner, or a happy hour visit at the bar, you are sure to find something that you absolutely love at Il Bel Lago. If you head in, then we suggest you get started with the Calamari and Smelt Fritti, and then finish off with the Tilapia Almondine! Yum!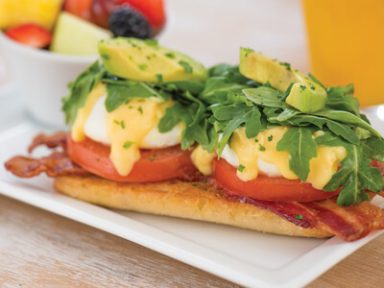 First Watch
742 N. New Ballas Road, Creve Coeur, MO 63141
First Watch is easily one of the best places in all of Missouri to grab breakfast, brunch, and lunch. It has been voted so several times as the best in all of the Greater St. Louis area. They specialize in crafting amazing creations that have been prepared to order. They wake up early in the morning to begin making all of their ingredients, such as chopping fruits, making the batter for french toast and pancakes, and so on. It's easy to see why they are so beloved. They put so much passion and love into their food that it is absolutely remarkable. You will be hooked from the minute you step foot into their establishment. Their menu includes omelets, pancakes, salads, sandwiches, and signature originals such as the Chickichanga, and a BLTE sandwich. No matter which direction you want to go, you are sure to love the meal that you have at First Watch, guaranteed!