Festus, Missouri is a fantastic little city in Jefferson County Missouri that has a population of nearly 12,000. Along with its twin city, Crystal City, it is one of the most beloved and frequently visited cities in the area. They are most well known for their annual Festus Balloon Festival, where a bunch of beautiful hot air balloons are showcased and taken for adventures. It is also well known for being the home of alt country legends, The Bottle Rockets. There are tons of great things to do in Festus, and things to do to pass the time. While you are in Festus, you are sure to get hungry or need to sit down for a drink, so here are some of our favorite places to grab a bite to eat or a drink in Festus.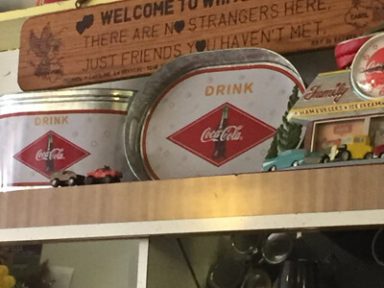 The White Grill
218 E Main St, Festus, MO 63028
Living in a small town environment can be stressful for people who are more used to a big city feel, but they immediately begin to feel the great hospitality of the small towns when they attend a great restaurant like The White Grill. It is a beautiful and friendly family-owned restaurant that is a great hidden gem of Festus. It's right on Main Street, but it is rather unassuming as you walk past it, but once you walk through the door you will be immediately pleased with how friendly and welcoming the staff members are of The White Grill. Every mean is available, from breakfast, to lunch, to dinner. They have a great value for the good portions they give you for the food. You can enjoy delicious breakfast meals, burgers, sandwiches, pork steaks, home style meals, and so on. You will absolutely not be disappointed with a visit to The White Grill.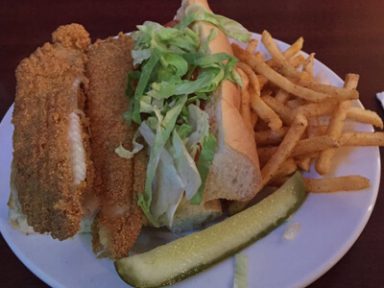 Taytro's Bistro
343 N Creek Dr, Festus, MO 63028
If you're in Festus, Missouri, and are feeling some delicious New Orleans food, then you might think that you'd be completely out of luck. You are, in fact, rather far away from New Orleans, so what chances would you have to find some delicious New Orleans' style cuisine? Well, actually, there is a fantastic restaurant that specializes in New Orleans food on North Creek Drive called Taytro's Bistro. They are a fantastic family owned and operated business. They serve authentic New Orleans cooking that will absolutely blow you away. The service is absolutely top of the line and remarkable. Every single thing on the menu is absolutely delicious. From the samplers to the Crawfish etouffee. You will not be disappointed. So, whether you have a taste for the great food of Louisiana, or you're curious to try something new, then Taytro's Bistro is definitely the place for you. Don't forget to try the gator bites!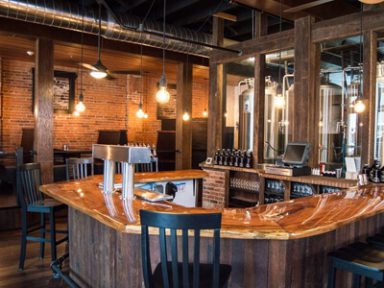 Main & Mill Brewing Company
240 E Main St, Festus, MO 63028
A fantastic family owned and operated brewing company in Festus, Main & Mill is a beloved neighborhood brewery and restaurant that offers an eclectic rotating selection of remarkable, handcrafted beers as well as delicious, and expertly crafted American pub food, and in a convenient location of Main street. It's no secret that the citizens of Festus love their beer, and since Main & Mill Brewing Company is the first brewery to have opened in the city in over 120 years, it is a welcome addition to the community. The folks at Main & Mill clearly have a great passion for customer service and providing a great and eclectic atmosphere. They have a rustic and family-friendly dining area as well as a beautiful patio. They are open every day except for Monday. Some of our favorite beers that they have on tap are the American Blonde and the Green Chile Ale, and if you're looking to grab a bite to eat then you should definitely start out with the Mustard Buffalo Wings, and then either grab the Fried Cod Sandwich if you're there for lunch, or the 12oz. Ribeye if you're there for dinner. Whatever direction you go, you will not be disappointed!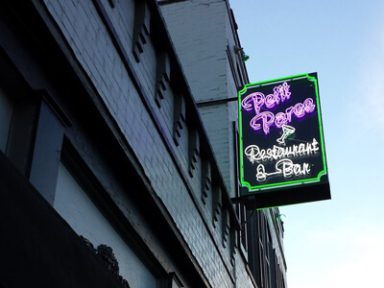 Petit Paree Restaurant & Lounge
228 E Main St, Festus, MO 63028
Under new ownership, Petit Paree is a fantastic restaurant that is just as good as it was before, if not even better! The first thing you'll notice about having a meal at Petit Paree is their awesome atmosphere and decor. They have a great, old time decor that is hard to dislike. You will feel like you're stepping back in time. It's a great place to sit back and relax and enjoy the company of other members of the community and get to know some new people. They truly mean it when they have the word "lounge" in their name. Petit Paree is a really special place that is truly beloved in the community of Festus. The steak is cooked so perfectly that you could cut it with a butter knife -- just thinking about it is making our mouths water right now. Yummy! If you have an intolerance to gluten, then no worries as they will be able to accommodate to your needs as well! It's great having a restaurant with so much passion and love for their customers right on Main Street like Petit Paree.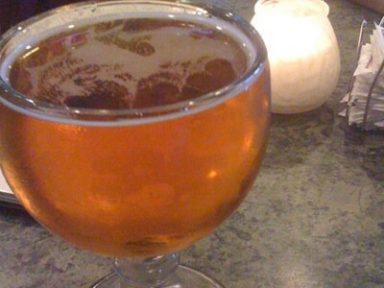 Tanglefoot Steak House
1198 Gannon Dr, Festus, MO 63028
Tanglefoot Steak House is one of those restaurants where you feel like you grow some hair on your chest after you have a meal there. They have remarkable beer selections that are flavorful and delicious. They have tons of beer on tap, so no matter what your tastes are you are sure to find something that you like. They have beers from tons of local breweries like Mother's Brewery, Civil Life, Crown Village, and so on. Their steaks are hefty and will fill you up halfway through, so it will take all of the gumption that you have to be able to finish them, and that is by no means a bad thing. Tanglefoot Steak House is everything that a steakhouse should be. Even if you're not in the mood for steak and want some appetizers, soups, salads, seafood, and so on, you will be happy with their extensive options. You will have a hard time being disappointed with anything from Tanglefoot Steak House. Everything from the food, beer, service, and the atmosphere is all fantastic and easy to enjoy!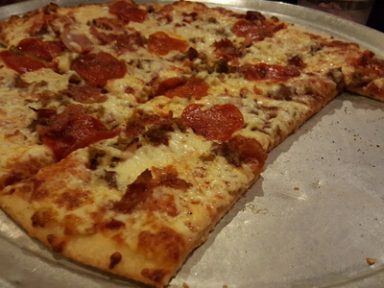 Pogolino's Pizza Place
29 E Main St, Festus, MO 63028
If you're looking for some delicious pizza pies that simply can not be beat, then you need to head to Pogolino's Pizza Place. It is a fantastic, family-oriented Pizza joint that is as delicious as it is atmospheric, then Pogolino's is the place for you. All of their pizzas are thin crust and absolutely delicious. They are expertly crafted and are made with delicious, fresh ingredients that will make your mouth water. Their cheese is all fresh mozzarella, and all of their meat tastes fresh and awesome. Even if pizza is not something that is on your mind, then you can head there and grab some of their remarkable pastas or salads if that is more up your alley at that point in time. No matter what direction you choose to go, there is no way that you will be disappointed in your meal at Pogolino's. On top of how good their food is, the service at Pogolino's is absolutely unmatched. They are friendly and warm, and will remember you after just one visit. Now that's impressive!