Imperial, Missouri is a relatively small city with a population of about 5,000. It is located in Jefferson County and was originally known as West Kimmswick. While you are in Imperial your best bet to have a great time is to enjoy a day out at the Mastodon State Historic Site. It is a publicly owned archaeological and paleontological site which has preserved Mastodon bones, as well as awesome nature trails that are great for enjoying the nature of Missouri. There are also some nice, kitschy shops such as Kimmswick Korner and Bayer's Garden Shop where you can get a feel for this small town place. While you are in Imperial, you are sure to work up quite an appetite or find a need to grab a drink. Here are some of our favorite restaurants and bars in Imperial!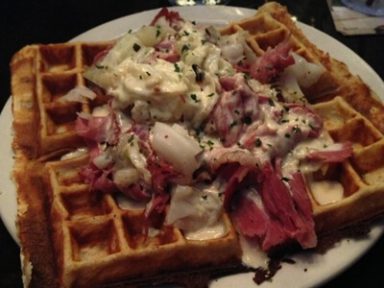 Scottie's Pub House
1235 Main St, Imperial, MO 63052
Part of the Gianino Family Restaurants, Scottie's Pub House is one of the most beloved places to eat and to drink in all of Imperial. If you've been there once then chances are you will want to head there hundreds upon hundreds of times. Everyone who has been to Scottie's Pub House absolutely loves it. They have a great, huge bar area on one side of the building with tons of television sets so no matter what game you want to watch you can be sure that it will be on several of the televisions on -- heck, we've even watched armed wrestling competitions on the flat screens at Scottie's while, at the same time, enjoying a St. Louis Rams' game. On the other side of the restaurant is a dining area that is beautiful, clean, and amply sized. If you're looking for a great place to grab a drink, sit down for a meal, or watch a game, then Scottie's is definitely the place for you. If you head into Scottie's then we suggest you get started with the Bacon Cheese Bread or the Spicy Popcorn Shrimp. If you're feeling soup then you need to try their Guinness Beer Cheese Soup in a bread bowl. For your appetizer you absolutely need to try the Roaster Chicken entree or the Dublin Waffle. Absolutely incredible!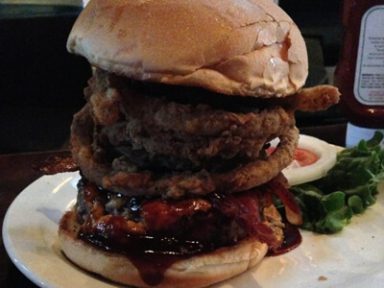 Frankie Gianino's Grill and Bar
1209 Main St, Imperial, MO 63052
Another fantastic addition to the Gianino Family chain of restaurants, Frankie Gianino's Grill and Bar is another fantastic addition to the remarkable family's family of restaurants. Frankie Gianino's Grill & Bar is well known for how diverse and remarkable their menu is, as well as how generous the portions they give for their meals are. Everything from delicious, tender Steak Modiga to Chicken Speidini, you are sure to be satisfied with the meal that you get at Frankie Gianino's. They also have remarkable pizzas with handmade doughs and sauces, as well as pastas, sandwiches, salads, appetizers, and more. It is a great place to sit down for a meal with your family, or to meet up with friends that you haven't seen in a while. You can also celebrate a special occasion in their amply sized banquet room, or enjoy the fine Missouri weather on their beautiful outdoor patio. They have plenty of television sets for enjoying whatever game is playing, at a nice, wood finished bar. If you head into Frankie Gianino's for a meal, then we strongly suggest that you get started with the Toasted Ravioli or the Wing Ding Special for the whole family. You'll then either want to grab the House Burger, which has fried onions and cheddar cheese, or skip right to the Parmesan Shrimp Steak or Whiskey BBQ Salmon. Both are absolutely remarkable. Don't forget to check out their happy hour specials!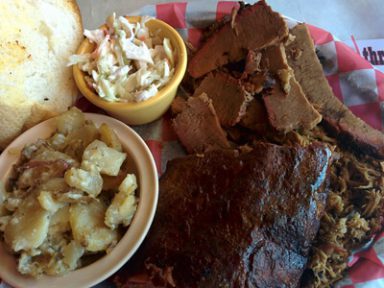 Big Carl's BBQ
1045 Main St, Imperial, MO 63052
Conveniently located, Big Carl's BBQ is an excellent restaurant that serves absolutely delicious barbeque style fare. It is a room environment that is not usually super busy, so you won't feel crowded and will feel comfortable while enjoying your delicious, hearty meal. Big Carl's BBQ has a great atmosphere with fantastic decor and an excellent design. You will also be more than pleased by how hospitable and friendly all of the servers and hostesses are at Big Carl's. They will greet you and seat you right as you walk through the door. They have a clear passion for customer service, and it really shows with every interaction that they have with their customers. The food at Big Carl's is absolutely to die for. The ribs are all cooked so they fall right off of the bone, and they aren't served with sauce so you can sauce them with whatever sauce you would like and with however much you want, and they have a great spread of all sorts of different kinds of homemade sauces that will be sure to peak your interests. They have tons of great baskets from brisket, pork, ribs, wings, cornbread, baked beans, and so on and so forth. There are so many things to love about Big Carl's. You will feel like you're hanging out at a family reunion with how friendly the staff is, and with how delicious and authentic the food is, that's for sure!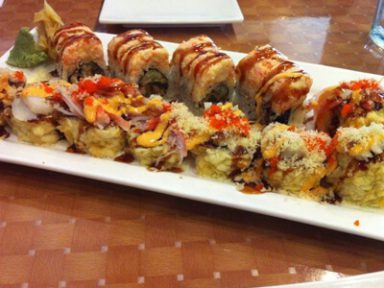 Fuji Sushi and Grill
1127 Main St, Imperial, MO 63052
If you're looking for a delicious place to pick up some amazing, fresh sushi, then Fuji Sushi and Grill is definitely the place for you. They have incredible sushi that is all fresh and crafted to perfection. Whether you're there to dine in or grab some take out, you will always be satisfied with the quality of the meal that you have ordered from Fuji Sushi and Grill. The decor is very nice, and they have a remarkable atmosphere. It is very cozy in Fuji Sushi and Grill, and the friendly staff only serves to add to that great feel. They treat the customers like family, and will appeal to any special needs you might have. They also have a great selection of Japanese beers that is sure to whet your palette if that is what you are in the mood for at the time. If you're in the mood for something a little stronger then they also have sake at Fuji, which is sure to please some people. Whether you love sushi and consider yourself a sushi aficionado, or if you are intimidated by sushi and have never tried it before, then Fuji Sushi and Grill is definitely your best best in the Imperial area. They have some of the best sushi that we have ever had, with some great traditional rolls like Spicy Tuna and California Rolls, as well as some very cool, unique rolls like the Rocky II roll! Whatever the case, you are sure to enjoy your visit to Fuji Sushi and Grill!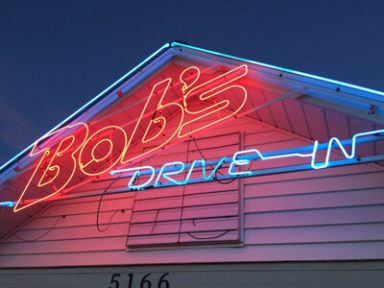 Bob's Drive-In
5166 US Hwy 61/67, Imperial, MO 63052
A really cool old-fashioned drive-in burger joint that has some of the best burgers in the entire Imperial area, Bob's Drive-in is a classic staple in the Imperial community that you absolutely do not want to pass up. For years, Bob's Drive-in has been a place where families can gather around underneath the outdoor picnic tables, in their cars, or on the patio and enjoy some nice community times while enjoying some of the best burgers around. Bob's is also famous for their amazing chocolate malts that you simply must try. Bob's has an unmistakable aesthetic that is fantastic, with their neat light up neon sign to their checkerboard tiles on the inside, to their straw overhangs for the picnic tables, there is so much to love about the looks of Bob's alone, but that's not where the greatness of Bob's Drive-In ends. They also have a fantastic staff who love to serve their community. Every order you make is cooked fresh and hot, and is served to you quicker than you can say, "Woah, that was fast!" Bob's Drive-in has so many fantastic things about it, from it's juicy burgers, creamy malts, and crinkle cut fries, to its smiling customers, speedy staff members, and excellent appearance, Bob's Drive-in is truly a winner in our book!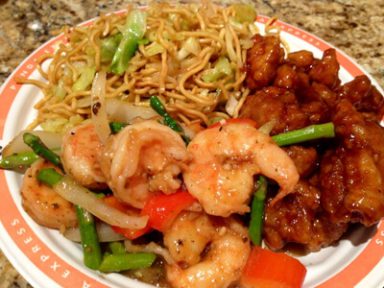 China Wok
1255 Main St, Imperial, MO 63052
If you're looking for a delicious Chinese place to try out, but are tired of all Chinese restaurants being basically the exact same thing, serving the same quality food and not having any variety in their menus and styles, then you need to look no further than China Wok! They still have all of the traditional favorites that you love, but they have their own unique spin on everything that you simply can't get anywhere else. They are beloved in Imperial for being the best Chinese restaurant around. Seriously, people will drive from far and wide to get take out or dine in at China Wok -- it's that good! Their rice is cooked absolutely to perfection, and their crab rangoon is fried to perfection with a fantastic texture and a creamy blast of flavor with every bite. Their food is expertly cooked, and you will absolutely have leftovers for later, which is always a plus for anyone trying to get some Chinese food, and we swear that China Wok's food somehow tastes even better when it's reheated! In addition to all of this, China Wok's servers are as friendly as you could ever expect them to be, and they will happily give you a recommendation if you need it. The atmosphere is quaint and the decor is simply adorable, with Chinese folk music playing in the background, China Wok is a traditional Chinese restaurant but also is not at all.