Kirkwood, Missouri is a suburb of St. Louis, located in St. Louis County. It is fairly small and comfortable community community with a population of about 27,500. They are known for their annual Greentree Frestival, which has plenty of things to do such as arts and crafts and foods from all sorts of different cultures. They also take great pride in their Farmer's Market where local farmers and growers sell off their vegetables and fruits that has a participation from over 300 local businesses. Another great attraction in Kirkwood is The Magic House, which is an awesome place for children to visit. While you're in Kirkwood, there is surely a chance that you will work up an appetite or need a drink, so here are some of our favorite restaurants and bars in Kirkwood.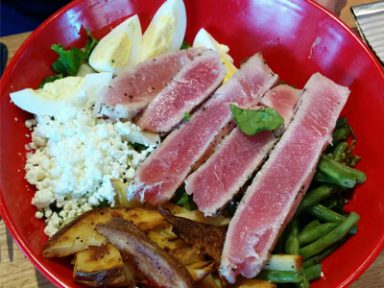 Crushed Red
140 S Kirkwood, Kirkwood, MO 63122
The folks at Crushed Red truly believe in delicious food that is served in a quick manner. They also believe that because a dish is served quickly doesn't mean that is shouldn't be a delicious meal that is of high quality. The take that philosophy and combine it with a true artisan experience, with chopped-to-order salads and pizzas that have been hand stretched and prepared by people who have a great and deep understanding about food and they truly care about their customers. Not only do they provide excellent food with amazing ingredients that are as fresh as possible, but they also have made great strides to create as little waste as t hey possibly can, because they care as much about their community and planet as they care about their customers. When you head into Crushed Red for a meal there are tons of routes that you can go to get a fantastic meal. If you're looking for a salad then we strongly suggest the DeLUX Berry Crunch, the Wild Spring Salmon, or the above-pictured Tunapalooza, which is absolutely incredible. If you're looking for a pizza then you must try the Sriacha Chicken, Shrimp & Artichoke, or the Roasted Chicken Gargonzola, and all of their pizzas can be made gluten free if your diet requires that!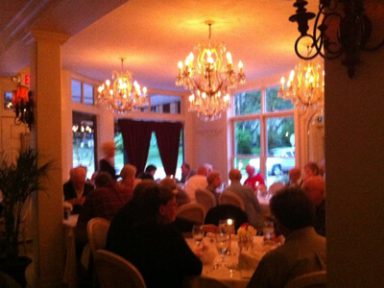 Peppe's Apt 2
800 S Geyer Rd, Kirkwood, MO 63122
Peppe's Apt. 2 is a remarkable, unique locations that offers fine, exquisite dining with Italian cuisine that has an eclectic Mediterranean flair. If that doesn't catch your attention, then the atmosphere and setting of the restaurant will. It is located in a beautiful, historic Victorian house that has a charming European appearance. It is truly one of the most elegant and aesthetically pleasing restaurants around. Their well trained professional chef is extremely personable and friendly. Many times you probably would never even so much as see the Chef at a traditional restaurant, but Owner and Executive Chef Peppe Profeta makes it a point to introduce himself to all of his customers, showing a great passion for his customers and the community in general. This is always a great positive when a business goes out of its way to do this kind of thing. Their menu offers tons of delicious classic Italian and Mediterranean specialties such as lamb, pastas, seafoods, and desserts. They also have a fantastic and extensive wine list at Peppe's. Peppe's is a great place to host events that you want to add a certain elegant flair to such as birthday parties, anniversaries, and even wedding receptions!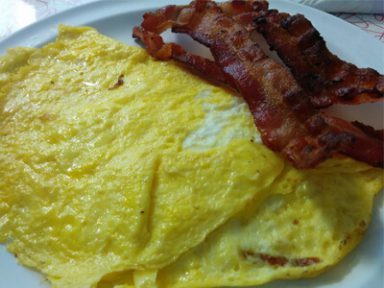 Spencer's Grill
223 S Kirkwood Rd, Kirkwood, MO 63122
Spencer's Grill is the kind of place that you would possibly drive past all sorts of times without ever thinking about stepping foot through its threshold because it is so unassuming from the outside. It looks like it could just be just another diner. They are only open from 6am to 2pm, so unless you're looking to get Breakfast or Lunch, you'll probably miss them anyways, and with a small dining area, it is very intimate. But if you're looking to get a real feel for the community feel of the Kirkwood area then Spencer's is truly the best amalgamation of what life in Spencer's Grill is like. You get a great, diverse crowd in there from families enjoying a nice Sunday brunch, police officers taking a break, high school kids sharing coffee, older folks reading the paper and enjoying some pancakes, and so on and so forth. Spencer's is mostly known for their amazing, crispy pancakes that you absolutely can not miss, especially their Crispy Chocolate Chip Pancakes. They are absolutely amazing and cooked in butter so the edges are nice and crispy -- delicious! The service is absolutely fantastic at Spencer's. It is all quick and excellent, and the cooks know how to time the meals perfectly so you get everything all at the same time. Spencer's Grill is a true example of Kirkwood's great quality and hospitality!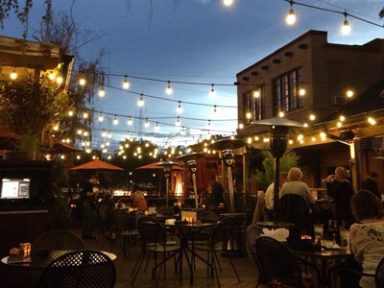 Billy G's Kirkwood
131 W Argonne Dr, Kirkwood, MO 63122
Located on West Argonne Drive in downtown Kirkwood, Billy G's Kirkwood is the newest fantastic addition to The Gianino Family of Restaurants. The first thing you'll notice about Billy G's is how fantastic and exterior is, and then you will be blown away by the interior of the restaurant. They have a beautiful exposed brick aesthetic, as well as wooden bar top, a Chef's Table, and an open kitchen with a red brick pizza oven. You will also be very happy with the flat screen televisions that line the restaurant so you can head on up to Billy G's for the big game and enjoy an expertly crafted meal. They also have a lush, fantastic outdoor patio that provides a great atmosphere during Missouri's nice weather months. They have a great selection of local craft beers and a whole cocktail lounge area that provides a very inviting atmosphere. You can then move your meal to a table under the lights of the open-air patio. The menu has something everyone can enjoy. We suggest you get started with the Toasted Ravioli and then take a try of their Sicilian Salmon. Absolutely remarkable. For dessert, you can't go wrong with their Gooey Butter Cheesecake!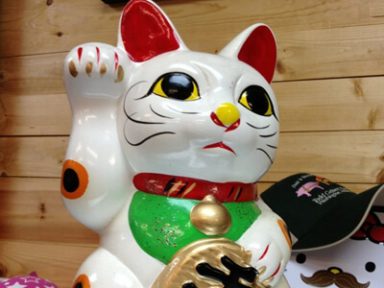 The HotPot
11215 Manchester Rd, Kirkwood, MO 63122
The HotPot is a fantastic restaurant that was formerly a pottery studio that has been turned into a fantastic community driven cafe and coffee house. They provide the community with a combination of the health and excitement of Asican food with a relaxing, casual corner coffee shop that is great for people of all ages and creeds to get together and enjoy themselves. They focus heavily on natural and locally sourced ingredients with their HotPot Smoothie shop that offers breakfast and lunch foods that have been prepared and made to order. They offere amazing rice and noodle dishes as well as fresh sandwiches. You have truly never been to a restaurant quite like The HotPot. They pride themselves on supplying a unique and rich alternative to the average dining situation. They also offer a full line of artisan teas and coffee drinks, including a healthy smoothie bur that really is a beloved aspect of this eclectic restaurant. If there's one thing that the folks at The HotPot put a lot of effort into, it's their community driven values. They believe that having a strong community presence can be beneficial to both a business as well as the community itself. They have been involved in both local schools as well as the Boy Scouts of America and have provided a great amount of charitable services. The folks at The HotPot are truly great people, and the restaurant reflects those values!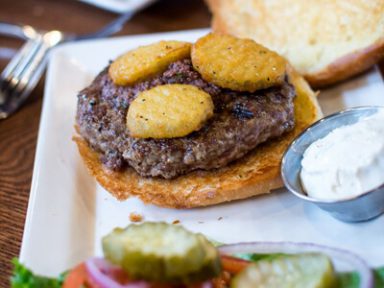 5 Star Burgers
312 S Kirkwood Rd, Kirkwood, MO 63122
If you're looking for a place to grab burgers that are absolutely incredible, then you need to head over to 5 Star Burgers. It's all in the name! You will probably never find a burger that tastes better than the burgers you'll have at 5 Star Burgers -- guaranteed! They feature all-natural beef burgers that have been fresh-ground and hand formed each and every day. They also have plenty of specialty burgers, sandwiches, and salads that are beloved by everyone who heads over to 5 Star Burgers for a meal. The use all natural organic products whenever possible. 5 Star Burgers is absolutely fantastic, and is beloved throughout the community of Kirkwood. The burgers are thick and juicy, and they have tons of unique and delicious patties that you will be blown away by. They also have tons of great appetizers such as fries and fried pickles that are sure to satisfy your needs. The service at 5 Star Burgers is absolutely unparalleled. They will greet you with a smile from the minute you walk through the door and will make sure that you are seated and have your drinks on the table in a timely fashion. The atmosphere at 5 Star Burgers is surprisingly clean and cozy for a burger place. You would expect it to have a greasy feel to it, but it honestly is very clean and modern. All of the food is presented beautifull and the burgers are all open-faced so you can add whatever condiments you want without causing a mess (and just appreciate how good the burgers look.)