O'Fallon, Misssouri is the largest municipality in St. Charles County, and one of the largest in the whole state of Missouri. According to Money Magazine, O'Fallon is one of the best 100 Places to Live in America! It is well known for being a beautiful community with extremely friendly people living there. It is also known for its great amount of parks with fantastic activities and recreation opportunities such as fishing lakes, disc golf courses, playgrounds, soccer complexes, and so on. While you are in O'Fallon, you are sure to work up an appetite for find a need to grab a drink, so here are some of our favorite restaurants and bars in O'Fallon.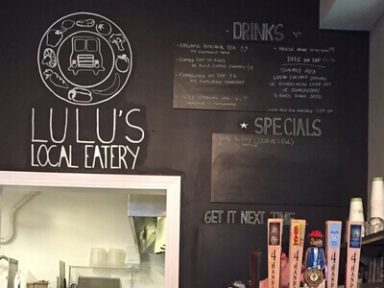 Sugarfire Smoke House
9955 Winghaven Blvd, O'Fallon, MO 63368
At Sugarfire Smoke House, they have dared to be different than any other BBQ restaurants in the O'Fallon area, and all of St. Charles County. They opt to use only local ingredients when possible, and they only employ the highest quality professional chefs and pit masters. They have amazing award winning barbeque on their menu that makes them one of the most beloved barbeque joints in all of Missouri. At Sugarfire Smoke House they believe in providing an unconventional menu that is not limited and not traditional. At Sugarfire, they make all of your wildest food dreams come true, from smoked fried artichokes, to smoked brisket cheese steak sandwiches, to Jalapeno Cheddar Sausage, to "adult's only" Chocolate Peanut Butter Bourbon Shakes. With award winning baby back ribs, juicy pulled pork, and some of the best beef brisket you'd ever be able to find anywhere, Sugarfire Smoke House is arguably the best barbeque place you'll have tried in a very long time.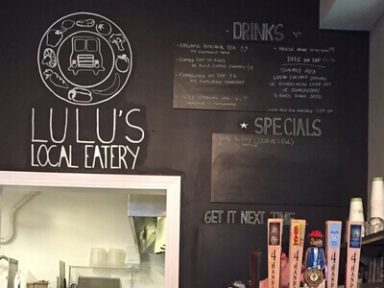 Vince's Asian Bistro

121 O'Fallon Plaza, O'Fallon, MO 63366
Serving only the highest quality of meat, seafood, and vegetables, Vince's Asian Bistro is the cream of the crop when it comes to Asian Bistros. All of their entrees are cooked to order and their excellent, professional cooks know how to bring all of the best, true flavors of authentic Chinese and Korean food. Their menu has a remarkable, extensive menu that has a wide variety of dishes and can appeal to all sorts of different tastes. They also have a remarkable bar that servers beers and wines. They don't pre-mix any of their sauces in their entrees, and make everything unique and fresh. If you make it in to Vince's Asian Bistro then you must try their Hot Braised Shrimp, and their Crab Rangoon appetizers are absolutely remarkable. You will also be more than pleased with the atmosphere at Vince's Asian Bistro, as the interior decor is perfectly organized and clean. You will love your experience at Vince's Asian Bistro, guaranteed.

McGurk's Public House

108 S Main St, O'Fallon, MO 63366
Located in a fantastic, historic building, McGurk's Public House is a fantastic, eclectic bar that is a beloved place in the city of O'Fallon. Any Irish Beer or Spirits that you can think of are available at McGurk's Public House, without a doubt. They serve lunch and dinner every day except for Monday. They serve amazing, delicious steaks that have been cooked to perfection, fresh fish entrees, hearty pastas, and plenty of traditional Irish dishes that are sure to delight your taste buds. The service at McGurk's Public House is friendly and remarkable. They will welcome you warmly from the minute you walk through the door and you will feel happy will their reception. The atmosphere is beautiful, clean, and remarkable. You will truly love their outdoor patio with twinkling overhead lights. It sets a great atmosphere that can't be beat. If you head into McGurk's then you need to try their Slow-Roasted Corned Beef and Cabbage or their 10 oz. Top Sirloin.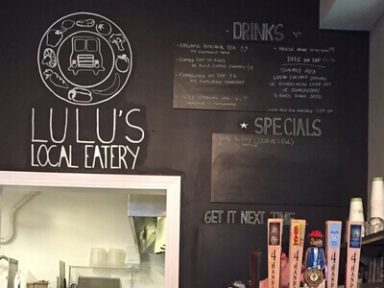 Whiskey Styx Bar & Grille
1250 Bryan Rd, O'Fallon, MO 63366
If you ask just about anyone who has spent an evening at Whiskey Styx Bar & Grille, then they will tell you that it is a fantastic bar that every other bar and grill should strive to be. Even if you're not a fan of bar food, you will not be disappointed with the menu options at Whiskey Styx. Not everything comes out of a deep frier, and there are in fact some excellently healthy options at Whiskey Styx. All of their salads, actually are items that can make even the staunchest of meat eaters foam at the mouth. The prices are extremely reasonable for how high quality the food is. The staff and the owner are always present and chatting up a storm with the customers, which is always a delight. You feel like family when you sit down for a meal or for a few drinks at Whiskey Styx. The bar is very clean, and you never have to worry about your elbows getting stick when setting your arms on the counter tops. Some of our favorite items on the menu are their pork tenderloin and the kabobs. They are absolutely delicious!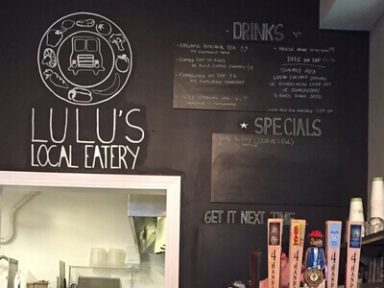 JJ Twig's
1090 Tom Ginnever Ave, O'Fallon, MO 63366
The folks at JJ Twig's care about nothing more than serving the absolute best pizza around. Their pizza doughs, sauces, and Italian Sausages are all hand made from 60 year old family recipes that have been passed down for generations. Because of this you can be sure that the food that you eat has that classic taste that in today's corporate world has been erased from most of the mainstream pizza places. You can only get authentic tastes like this from a place like JJ Twig's, and few places get it better than they do. Combining amazing ingredients and recipes with quality service and atmosphere, JJ Twig's is a fantastic Pizza Place and Pub that has become a staple in O'Fallon since it opened in 2006. Their cheese is 100% Whole Milk Mozzarella, and their Italian Sausage is made in Chicago exclusively for them. They take great pride in providing fantastic customer service, and in order to provide the best customer service possible, they never cut corners and they take their time providing the best quality food that they possibly can.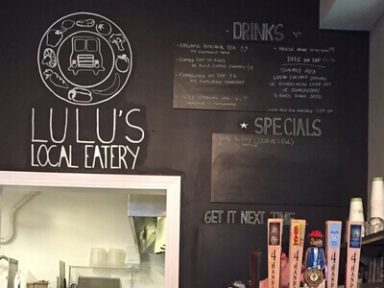 El Tio Pepe
315 W Terra Ln, O'Fallon, MO 63366
El Tio Pepe is a fantastic, authentic Mexican restaurant that has a unique feel to it that you will absolutely love. They have a remarkable service and a great atmosphere that will absolutely blow you away. But if all of that isn't good enough, the food is absolutely incredible. It is authentic Mexican food, that is fried and cooked to perfection. You simply must try their corn tortillas. We have never had corn tortillas that taste as great as the tortillas at El Tio Pepe. The service at El Tio Pepe is absolutely unforgettable. They always treat you with respect, and they will remember your face even if you're only been there once before. This creates a unique and friendly atmosphere that you will absolutely adore. Like many Mexican restaurants, you receive complimentary chips and salsa, but theirs is above and beyond all of the others that we have tried before. The food is all delicious and fresh. No matter what your Mexican food favorites are, you will be sure to enjoy it. We particularly enjoy the Tacos Mexicanos the the chimichangas.