Pacific, Missouri is a fantastic that rests in both Franklin and St. Louis counties, with a population of almost exactly 7,000. It might seem strange that this city is named after an Ocean that is a significant distance away, but that is because of the railroad that was built there whose destination was the Pacific Ocean. Some of the most popular areas in Pacific include the Old Downtown Commerce Area and all of the historic buildings peppering the district. It is also known for the historic Blackburn Park Civil War Cannon, Pacific City Park, and the Pacific Youth Association Baseball and Softball Fields. While you are in Pacific, you are sure to work up an appetite or need to grab a bite to eat, so here are some of our favorite restaurants and bars in Pacific.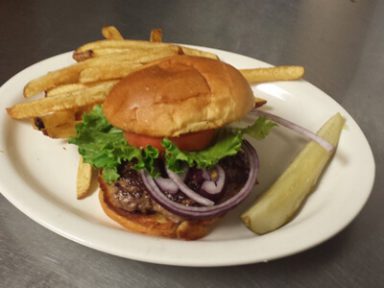 Pacific Brew Haus
220 S 1st St, Pacific, MO 63069
The Pacific Brew Haus is one of the most popular locations in all of Pacific. They have amazing, delicious food that will knock you out of your chair. They don't brew their own beers, but they do have a remarkable spread of beer options that will please every one of your palettes. Whether you like IPAs, Ales, Lagers, and so on, you will surely find something that you like at Pacific Brew Haus. If you head in to Pacific Brew Haus then you will be delighted at their menu. If you make it in then we suggest you get started with their Fried Pickles or the Toasted Ravioli, and you must try their Pub Chop or the Tilapia. But if you're there with the family then you absolutely must try a slice of t heir Brick Oven Pizza, our favorite specialty pizzas are The Reuben pizza and the Hot Wing Pizza.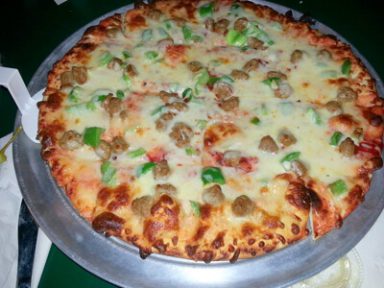 D'angelos Pizza
101 E Union St, Pacific, MO 63069
If you're looking for one of the best pizza places in all of Pacific, then you need to head over to D'angelos. They have amazing food and a staff that is hospitable, attentive, and very talented as far as pizza making goes. They have remarkable food all around -- from the salads, to the cheese bread, to the specialty pizzas. You will not be able to find a pizza place with a better value and a better quality as D'angelos, that's for sure! The waiting staff is fantastic and speedy. They will always make sure that your glasses are full and that you aren't waiting too long to take your order or to receive your meal. A meal at D'angelos, whether you're carrying out, dining in, or ordering delivery, is a guaranteed great meal!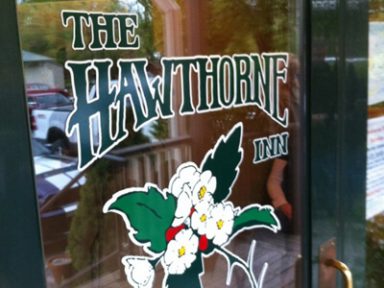 The Hawthorne Inn
123 Front St, Labadie, MO 63055
The Hawthorne Inn has been around for over 20 years, and has become a staple in Franklin County and the surrounding areas for its fantastic, homey atmosphere, and its absolutely remarkable and award winning food. It has been voted over and over again for the best restaurant in the area because of its extensive menu that any person in the world could find something that they like at. They serve steaks, pastas, chicken, pork, seafood, pizza, salads, sandwiches, and everything in between! Their amazing daily specials will keep you coming back and keep you guessing at the same time. To top it all off, they have an impressive full bar as well as an international wine list with only the finest of wines. If you head in for lunch then we suggest you get started with the Spinach and Artichoke Dip and then grab a Mother Clucker Sandwich or a French Dip Sandwich. For dinner, though, you should go all out by getting started with the Coconut Shrimp, and then get a Laurens's Filet entree which comes with the house dinner salad and a choice of baked potato, pasta of the day, house chips, or vegetable of the day. Take our advice, the pasta of the day is usually the way to go!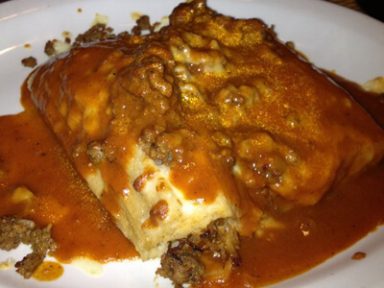 El Agave
180 Lamar Pkwy Ste 109, Pacific, MO 63069
Pacific does not have a lot of weaknesses, but one of its weakenesses is definitely its ridiculous shortage of good Mexican restaurants. Luckily, El Agave satisfies that weakness. In fact, it excels in this field. El Agave is widely regarded as one of the best Mexican restaurants in the whole Franklin or St. Louis County areas. With their massive tamales, flowing chips & salsa, delicious, extensive authentic Mexican menus, and courteous and welcoming staff, you can rest assured that you will be pleased with the meal that you have at El Agave. The staff in particular is absolutely remarkable. They are extremely courteous, and they will always help you when you require it. And not to mention how talented they are. We swear, we saw one waitress carry twenty full plates at once. We have no idea how they are able to do it, but it certainly says tons about how fantastic this restaurant is! Seriously, if you are a fan of Mexican food and are tired of Pacific's lack of options in this field, then look no further than El Agave.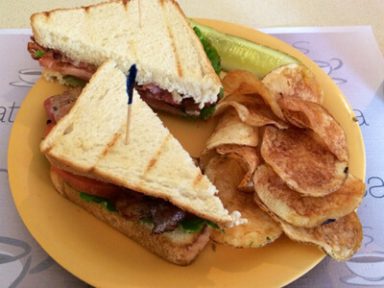 Michelle's Cafe
104 S Central Ave, Eureka, MO 63025
Located in the heart of Old Town, Eureka, Michelle's Cafe is one of the most beloved installments in all of the county. They serve a fantastic contemporary cuisine inside of an unparalleled and charming atmosphere. They are well known for having some absolutely delicious food and for their service that treats each and every customer that they have as family members. It truly is something special sitting down for a meal at Michelle's. You will notice right as you walk through the door how friendly and remarkable the service at Michelle's truly is. They will greet you with a smile that will not go away during the entire time that you are there. They also have a fantastic wine menu that will leave you reeling. If you make it in to Michelle's for Breakfast then we suggest you try the Eggs Benedict or the Biscuits and Sausage Gravy. For Lunch you should get started with the Crab Cakes and Flash Fried Spinach or the Greek Salad, and then finish off with the Hot Ham & Swiss Sandwich. For Dinner, though, you can't go wrong by getting started with the Southwest Chicken Salad and then finishing off with the Cheese Tortellini. Absolutely amazing!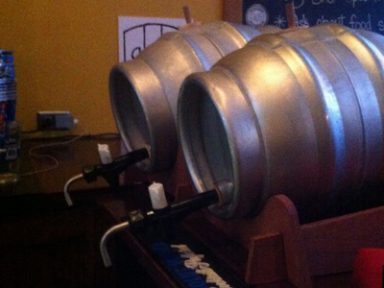 Kilderkin's Pub
108 C Hilltop Village Center Dr, Eureka, MO 63025
Kilderkin's is a unique and beloved restaurant in Franklin County that you absolutely need to try out. They are a fantastic English Pub Restaurant & Bar and they offer upscale dining at prices usually reserved for regular pubs. You will be blown away at the value and the quality at Kilderkin's. They also serve Schlafy Beer, brewed right in St. Louis! Being a privately owned Pub and Grill, they are able to provide a service and an atmosphere that can not be replicated by the big corporate pubs and bars. This provides an unforgettable environment that is beloved by people far and wide. Whether you want to head over there to have a meal with your family, catch up with old friends, or watch the biggest games on their many flat screen television sets, you are more than welcome to! Their food is nothing to shake a stick at, either. Particularly their Poutine, Burgers, and Fried Fish Tacos are to die for!