Sullivan, Missouri is a relatively quiet city that sits on the border of Franklin and Crawford Counties. It has a population of about 7,000 and is well known for being a great, hospitable city with many happy, excited people that live there. One of the most exciting things that people like to do in Sullivan is head on over to Meramec State Park and enjoy all of the different historic places that are there such as the Beach Area, the Observation Tour, and the nature trails. There are also some nice, quaint shopping areas for you to enjoy. While you are in Sullivan, you are sure to build up an appetite or a need to grab a drink, so here are some of our favorite restaurants and bars in all of Sullivan.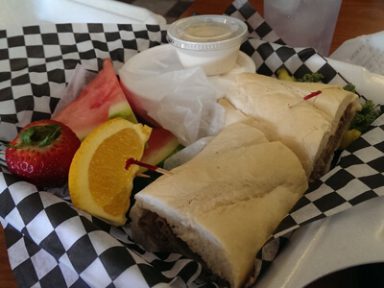 Clark Street Cafe and Bakery
111 N Clark St, Sullivan, MO 63080
Clark Street Cafe and Bakery is a beloved staple in Sullivan and there are so many things to love about it. It is a very cozy place with amazing service and food. When you head into Clark Street Cafe you will feel a sense of nostalgia and happiness no matter where you are from. It is a quaint, kind little eatery and bakery that is absolutely delicious. They have amazing bakery items, as well as lovingly crafted sandwiches and quiches. The real area that Clark Street Cafe excels in, though, is in the fantastic service provided by the kind staff. They will treat you like family from the minute you walk through the door, and they will help you with anything you might need. We love Clark Street Cafe!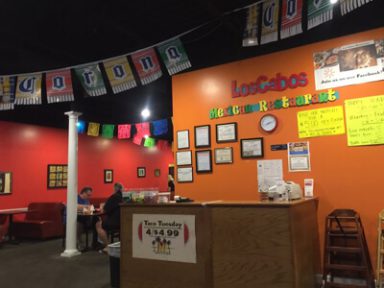 Los Cabos
617 Missouri Ave, Sullivan, MO 63080
Los Cabos is a fantastic, authentic Mexican restaurant that has been owned and operated by the same family ever since it opened. Their food is absolutely delicious and authentic, and while they offer tons of different traditional Mexican style dishes, each and every item on the menu has that special Los Cabos touch. Everything at Los Cabos is absolutely delicious and unique to them. Whether you want to head in there for lunch or dinner, or want to head over there with your friends on a lunch date, or have a nice family dinner, you are sure to find something great for everyone. You can even host birthday parties at Los Cabos! Some of our favorite items on the menu include the Chalupas and the Quesadillas.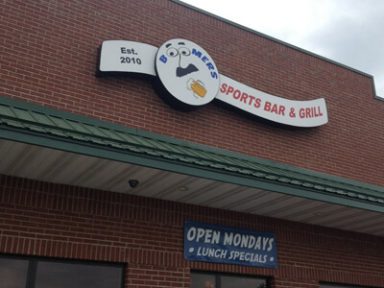 Boomers Bar & Grill
555 Walmart Dr, Sullivan, MO 63080 Boomer's Bar & Grill is one of the best sports bars in all of Sullivan, in fact in pretty much all of the Sullivan area. Boomers Bar & Grill is the premier spot to go to for some delicious bar food, great drinks, and to sit down and watch the best games that you want to watch. The environment at Boomers is fantastic and accessible to people of all ages and personality types. They are kind and welcoming to everyone who walks through the door. They have tons of great food such as burgers, sandwiches, crispy french fries, fish & chips, and so on. Some of our personal favorites are the Reuben and the Bacon Burger. They also have tons of specialty drinks and a knowledge of just about any cocktails that you might want! Boomers Bar & Grill is truly a great place to head to for any occasion! While you're in there make sure to check out their $5 Menu as well which has Chicken Wings and Burgers for a great price!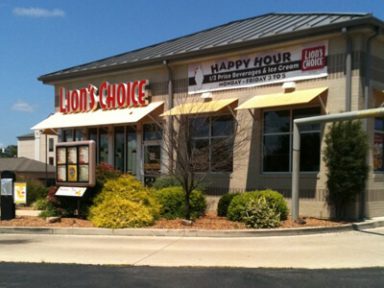 Lions Choice
721 W Springfield Rd, Sullivan, MO 63080
There is truly nothing too fancy about Lions Choice. They have a nice exterior and a well designed interior, but it's not exactly a five star restaurant where you would take someone on a fancy date. However, this does not take away from how absolutely incredible Lions Choice is. They have some of the best roast beef sandwiches that you have ever tried, guaranteed. You will find yourself stopping by Lions Choice any time you are looking for a delicious lunch in the Sullivan area. They are simply that good. The folks at Lions Choice don't cut costs by purchasing low grade meats and breads and serving a sub par product. Instead, they opt to serving only the highest quality of food, and with the highest quality of service. The dining area is ridiculously clean and the atmosphere is unforgettable. You will absolutely love getting a meal at Lions Choice.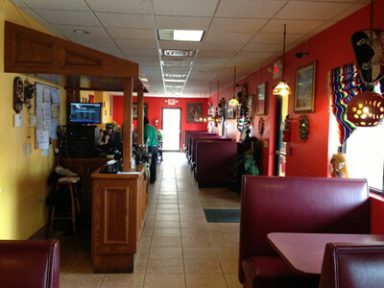 El Nopal
148 S Service Rd W, Sullivan, MO 63080
El Nopal Mexican Restaurant is a delicious and fresh restaurant that promises to serve only the most fresh and remarkably delicious ingredients in each and every one of their dishes. All of their authentic Mexican meals are made hot and fresh each and every day and all of their main dinner entrees include all sorts of diverse and amazing Mexican plates such as burritos, enchiladas, tacos, fajitas, chimichangas, and more. When you walk through their door they immediately treat you like family members coming to enjoy a delicious dinner with them. They make a great effort by making sure that your dining experience is an absolute treat no matter what. In order to make sure that this is the case, they make sure to employ only the highest standards when they are hiring their staff. Each and every server is welcoming, friendly, attentive, and expedient. You will love your experience at El Nopal!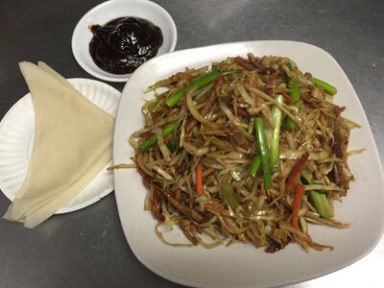 China King Sullivan
450 Cumberland Way Ste D, Sullivan, MO 63080
China King Sullivan is widely regarded as the absolute greatest Chinese Restaurant in all of Sullivan. People will go from far and wide to pick up a meal at China King Sullivan, and they will be proud to admit it, too! All of these lovers of China King Sullivan are well founded in their love for the restaurant as well, because everything they make there is absolutely delicious and fantastically made. Their appetizers, to start with, are amazing. Our favorite, in particular, is the crab rangoon, which is sweet, crispy, and creamy, just how we like it! Their entrees are great all around -- from the lo meins to the almond chicken to the shrimp in lobster sauce, you will undoubtedly find something that you like at China King Sullivan. If you are in the Sullivan area and are craving some Chinese food, do not hesitate to head on over to China King Sullivan. You will not regret it!