Wildwood, Missouri is a relatively large city in St. Louis County and is an exurban suburb of St. Louis. It is home to the famous Al Foster Trail as well as tons of others trails, parks, and reserves like Babler State Parks. It is also very nearby Hidden Valley Ski Resort and Six Flags St. Louis which makes it a popular place for tourists to stay while not needing to worry about it being a far too crowded place. It is also popular for its extensive shopping opportunities at the Wildwood Town Centre mall. The residents of Wildwood are notorious for how friendly and welcoming they are. You can't walk down the street without a smile and maybe even a handshake. They are friendly to everyone who comes through, even tourists! While you are in Wildwood, you are sure to work up an appetite for a need for a drink, so here are some of our favorite restaurants and bars in Wildwood.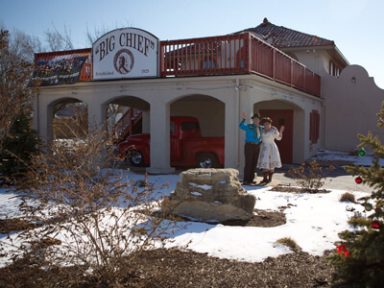 Big Chief Roadhouse
17352 Manchester Rd, Wildwood, MO 63038
With a history dating back to the late 1920's, Big Chief Roadhouse is a classic staple in Wildwood. They converted the building into a restaurant in the mid 1990's, and the residents of Wildwood could not be more happy about that fact because it is a delicious, full service restaurant that is absolutely delicious. They boast a diverse menu with all sorts of different dishes such as country fried steak, lasagna, smoked pork chop and more. You won't find a much better homemade meal anywhere than at Big Chief Roadhouse. Their executive chef John Fox prepares an amazing menu of freshly prepared dishes. They have a garden at the rear of the property where they grow their own ingredients, so you can be sure that all of the items that you eat are fresh and delicious. They source their meats from local farms, as they truly believe in great quality food and your satisfaction. If you make it in to Big Chief Roadhouse then we suggest you start out with the Stuffed Baby Portabellas and for your entree you absolutely can not go wrong with the Grilled Salmon or the Beef Brisket Horseshoe dinners. Absolutely delicious.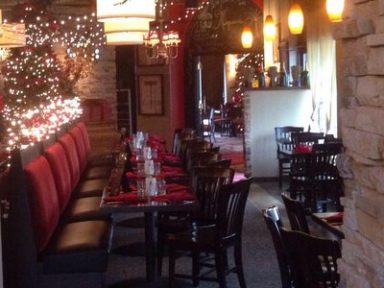 Table Three
16765 Main St, Wildwood, MO 63040
Located directly in the center of the fantastic new town center, Table Three is an eclectic new restaurant that offers delicious American cuisine in an atmosphere that is casual and laid back. It has a beautiful and unique design, with a friendly decor, and food that will blow you away. No matter what the occasion, whether you are getting a fine lunch with friends or heading out with the family, you are sure to enjoy your meal at Table Three. They have a fine casual lounge style patio, a clean bar, and flat screen televisions at your pleasure. They have tons of amazing specialty cocktails that are sure to please you. Table Three is also a great place to host fancy events such as lunch meetings, events, live events, cocktail receptions, and even wedding ceremonies. There are few places in Wildwood where you can get a fine meal prepared as perfectly, and in such a beautiful atmosphere as Table Three. You are sure to enjoy yourself when you head to Table Three. If you head there for Lunch then we suggest you try the BBQ Shrimp. For Dinner you need to start with the Smoked Scallops and for your entree you simply must try the Amish Chicken.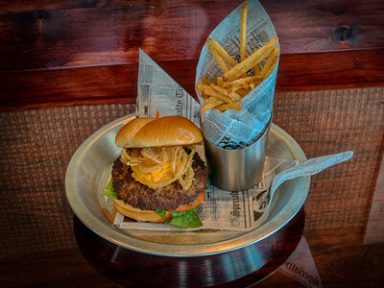 Parkside Grille
505 Strecker Rd, Ballwin, MO 63011
Parkside Grille is a fantastic restaurant that is a regular spot for residents and visitors of Wildwood. Whether you're looking to enjoy breakfast, lunch, or dinner, you are sure to find something that you like from Parkside Grille. That much is sure. They serve specialty cafe drinks as well as delicious hand-selected beers and wines that are delicious and amazing. They are extremely community driven and they love to serve the residents of Wildwood and the surrounding area. Whether you are looking for a delicious meal, a drink, or both, you are sure to find something that you want at Parkside Grille. They have delicious daily specials that are certain to always get your mouth watering, no matter what! They frequently rotate their beer selections, as well as their wine selections, so it will never begin to get boring! They have frequent events like nights where Kids Eat Free, Taco Tuesdays, and Pub Trivia nights! For Breakfast, you need to try the Sweet Potata Waffle or the French Toast. For Lunch or Dinner though, you need to start out with the Salmon Egg Rolls and for your entree either go for the P.S.G. Signature Burger or the Short Rib Tacos. It's all delicious!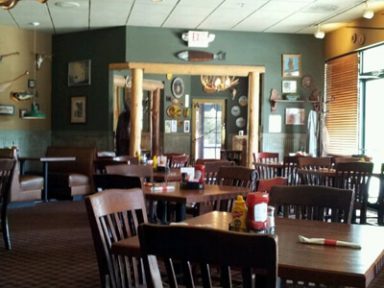 Big Bear Grill
16524 Machester Rd, Wildwood, MO 63040
Having been a staple in Wildwood for over 15 years, the family owned and operated restaurant is a mainstay in Wildwood. It has a unique and remarkable lodge look, which has been expertly created. They have a large, carved bear statue standing directly in the entry way. It looks awesome, and it calls back to how they got their name, as the great-great-grandfather of the owner used to wrestle bears. The family offers a fantastic warm and welcoming restaurant lush with rustic and vintage decor. They have remarkable food provided by veteran chef Steve Schwer. From appetizers, soups, sandwiches, burgers, and chicken, Big Bear Grill has a remarkable and diverse menu. All of their ingredients and menu items are made in house. You don't have to worry about anything having been frozen or recycled. It's all amazing. You will love the family-friendly aesthetic and atmosphere of Big Bear Grill. If you make it in for a meal then we suggest you get started with the Spinach Artichoke Dip or the Mozzarella Cheese Sticks. You also need to try the Big Bear's Famous Pepper Jack Potato Soup. For your main course, you should definitely try the Fried Walleye Sandwich or the Bites Back Burger! You will not regret a trip to Big Bear Grille.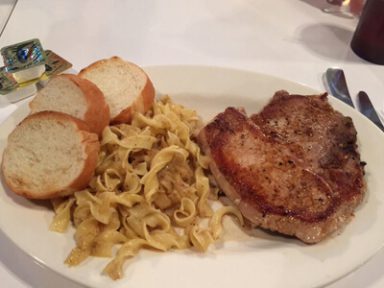 Letty Lou's Cafe
17209 New College Ave, Wildwood, MO 63040
Letty Lou's Cafe is a simple restaurant that simply works. They have everything that you would expect from a simple Cafe like this, such as burgers, chicken, appetizers, and great drink specials, but boy do they get it right. They have a fantastic atmosphere with tic tac toe at the bar, and fine wood finishes on everything. The burgers are juicy and delicious, with a huge, juicy tomato on every burger and a warm, toasted bun. If burgers aren't your speed then you'll love the baked pork chop which comes with buttered noodles better than any buttered noodles you've ever had before. Where Letty Lou's Cafe really succeeds, however, is in their service. You can't find better servers than the folks at Letty Lou's -- without a doubt. They are so friendly and warm. They will welcome you warmly from the minute you walk through the door, and you will be seated in seconds, with your drink orders already taken. They are quick and attentive, and you won't have to worry about waiting forever for your food. If you sit at the bar, then the bartenders will always work up a conversation with you, which is always nice, especially for those lone wolves looking for an ear to talk off. The bartenders are also extremely knowledgeable and will know just about any special drink that you could look for. Letty Lou's is nothing to sleep on, folks!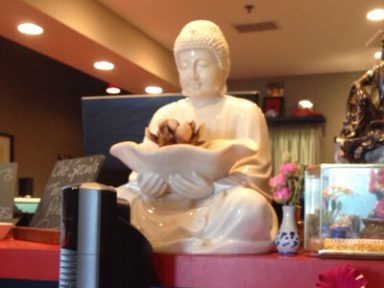 Thai Bistro
2436 Taylor Rd, Wildwood, MO 63040
Serving a wide variety of Thai and Laotian food, Thai Bistro is a fantastic family-friendly restaurant that is simply too good to pass up. They serve lunch and dinner in huge portions at an extremely reasonable price. They are locally owned and operated and they are in the heart of Wildwood for convenient access. They make sure to only use the freshest possible ingredients and every recipe they use is authentic and delicious. They prepare their food in a way that makes it possible to enjoy the traditional taste of Thai and Laotian cuisine. They love to provide their customers with the highest quality of customer service and a beautiful, friendly atmosphere. Their number one goal is to provide a memorable and fantastic dining experience. They serve an extensive variety of dishes that you can not pass up. They have healthy and spicy dishes, with a great variety of spices. From medium to very, very spicy, you can either play it safe or really test your spice abilities. We suggest you get started with the Crab Butterfly or the Gyoza, and you need to try the Massaman Curry or the Four Flavors Tilapia for your entree. You will not regret it! Thai Bistro is, simply put, the best Thai restaurant around! But don't take our word for it, find out for yourself!